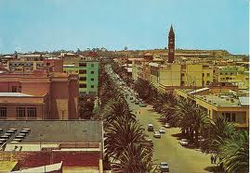 The State of Eritrea is located in the horn of Africa. It shares its borders
with Sudan in the west, Ethiopia in the south, Djibouti in the southeast and Red
Sea in the east and northeast. The Dahlak Archipelago and many of Hanish islands
are part of the country.
Asmara is the capital of Eritrea. Because of its quintessential Italian
touch, the city is also regarded as "New Rome" or "Italy's African City". The
city has been proposed as a possible addition to the UNESCO World Heritage
Sites.
The currency of Eritrea is Eritrean Nakfa. Its ISO 4217 code is ERN. In 1997
the currency was introduced to replace the Ethiopian birr at par. It is
subdivided into 100 cents.



---